Main content starts here, tab to start navigating
Chef Bob & The James Beard Foundation Blended Burger Project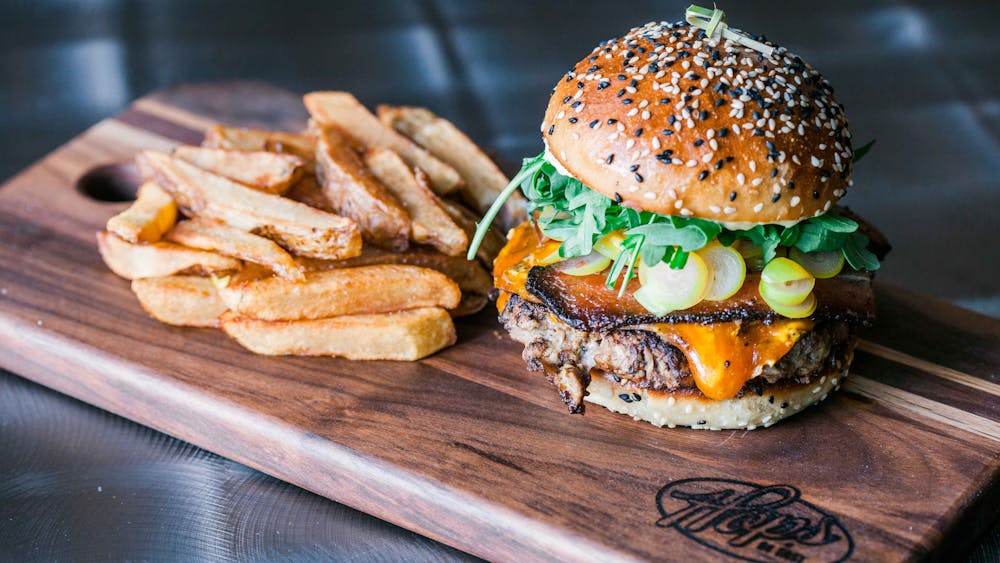 James Beard Foundation Project
Hops is proud to participate in the James Beard Foundation Blended Burger Project this year. For the last four years, chefs across the country have joined The Blended Burger Project™, a movement that strives to make the iconic burger even better for customers and for the planet by blending at least 25% fresh mushrooms into your burgers.
Chef Bob has created what we humbly think is the winning burger this year! It will be featured on our menu until the end of July. One of the ways you win is having guests support the entry by voting. You can Vote by clicking on the burger picture and it will take you there. You can vote once a day and Bob will not be upset if you do so!
Chef Bob's James Beard Foundation Project Burger: Half pound patty, local brisket and roasted trumpet mushroom grind, Roelli red rock cheddar bleu, house bacon, gochujang pickled wild foraged ramps, local arugula, and duck fat mayo on a black and white sesame bun.
We would love for Bob to be recognized for this amazing burger so your VOTE is appreciated. Click on VOTE or the burger picture above. Thank you for your support.